INSIDE THE SONG (ITS) ENTERTAINMENT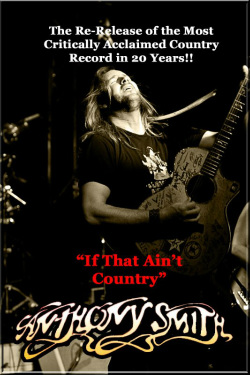 We have been booking the best in performing singer songwriters since the year 2000. Our clients get our up close and personal touch with their booking, promoting, public relations and yes, even sometimes management. Try as we may to maintain a strictly professional relationship with our clients, it has always turned into deep and wonderful friendships which inspire us to keep on doing our best in providing the most we can in the way of future success for our clients. We had scaled back when the recession hit in 2008, but with the economy finally rebounding, we recently accepted new clients to the roster.
ITS Entertainment is very proud to welcome new clients/artists Anthony Smith, Randy Jackson of Zebra Fame and Lucy Angel to our family of fantastic singer/songwriters/performers.
ANTHONY SMITH will be re-releasing his critically acclaimed CD in the near future. It was coined "an album ahead of it's time." It is now time.
Click the contact page to inquire about booking our acts.

---
ITS Entertainment

ABOUT THE OWNER:
Since 1992, Donna Nolan-Wilson has been a published songwriter. In 1999 and 2000, Donna produced a show from the world famous Broken Spoke Songwriter's Cafe in Nashville, TN. Donna also started a video interview show called, "Inside The Song," that she someday wants to continue. In 2000 Donna and her husband opened up their own song writer's cafe and they named it Inside The Song. The business was in it's infancy when 9-11 happened. Because America stood still for months after the attack, the Wilson's were forced to close their business but all was not lost. Between the contacts that Donna had made in the entertainment industry and her 16 years experience as a Para-legal on Long Island, she took the knowledge from both worlds and ITS Entertainment was born. Inside The Song Entertainment officially kicked off in 2001 and Donna has been assisting in booking and promoting performing singer/songwriters since then.
Veterans Tribute DVD:

VETERANS TRIBUTE DVD:
We are proud to present the music video's for Duty Called, Purple Heart and Second Son all wrapped up in this beautiful DVD.
The featured product this month is the Veterans Tribute DVD available at Amazon by clicking the link.
"Per Customer Rodney Jordan, "I don't know how you can offer this product at such an affordable price when it is such high quality."
---
Act of Contrition:

ACT OF CONTRITION:
Donna had her first book published (Act of Contrition) in 2010, which is available at Amazon.com. Donna is currently working on another book and she is freelance writing for AOL Music, Spinner.com, Yahoo, Women's Forum and Examiner. Updates on Donna's latest news will be published in her blog.

---
Love Story:

INTRODUCING LOVE STORY:
Donna has co-written with several people and she has just released her second CD entitled, "Love Story," which is available for sale at Amazon.com, ITunes. You can order an autographed copy of the CD by emailing Donna at DonnaMWilson@yahoo.com
---